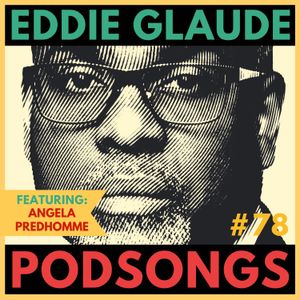 Eddie S. Glaude Jr. is an intellectual who speaks to the complex dynamics of the American experience.  His most well-known books, Democracy in Black: How Race Still Enslaves the American Soul, and In a Shade of Blue: Pragmatism and the Politics of Black America, take a wide look at black communities, the difficulties of race in the United States, and the challenges our democracy face.  He is an American critic in the tradition of James Baldwin and Ralph Waldo Emerson.  In his writings, the country's complexities,  vulnerabilities, and the opportunities for hope come into full view. Hope that is, in one of his favorite quotes from W.E.B Du Bois, "not hopeless, but a bit unhopeful." He is the James S. McDonnell Distinguished University Professor and chair of the Department of African American Studies, a program he first became involved with shaping as a doctoral candidate in Religion at Princeton. He is the former president of the American Academy of Religion. His books on religion and philosophy include An Uncommon Faith: A Pragmatic Approach to the Study of African American Religion, African American Religion: A Very Short Introduction and Exodus! Religion, Race and Nation in Early 19th Century Black America, which was awarded the Modern Language Association's William Sanders Scarborough Book Prize. Glaude is also the author of two edited volumes, and many influential articles about religion for academic journals. He has also written for the likes of The New York Times and Time Magazine. 
MUSICAL GUEST: Angela Predhomme
With a laid back, soulful style, singer-songwriter Angela Predhomme expresses emotion with honesty and passion. She has a knack for writing catchy melodies and lyrics that touch your heart, and sings with bluesy overtones that hint of her roots in Detroit. Predhomme's songs have been heard by millions through television, film, and in major retail chains. Credits include the popular Hallmark movie "Christmas on Honeysuckle Lane," Lifetime's hit show "Dance Moms," Freeform's "Switched at Birth," TLC's "Here Comes Honey Boo Boo," commercials for ING Bank and Fiat, and closing credit placement in the film A Wedding Most Strange, among others. http://www.angelapredhomme.com/
Lyrics to the song that was inspired by the interview:
THE LIE
You've been denying it for years 
These are deep-seated fears 
It's not acceptance 
It's not inclusion 
It's collusion 
It's the lie 
It's there for all to see 
Implicit supremacy 
Why to hide it? 
Why deny it? 
Why the long face? 
Why the lie? 
If you're invited to a table 
That you build with your own hands 
It's not a bridge 
It's not inclusive 
It's exclusion 
It's the lie 
There's a serpent round the legs 
And its eyes your throat 
Feel it moving 
Feel it rising 
Feel the coldness 
Feel the lie 
If you decide your destiny 
And control identity 
You'll see the tightening 
Feel the grip 
Here it comes 
It's the lie 
Its the warped reality 
At the heart of the country 
It's the decay 
It's the wreckage 
It's the damage 
It's the lie 
The foundations are all rotten 
And the termites caused destruction 
The walls are caving 
The roof is failing 
It's coming down 
It's all a lie 
Somewhere in the wreckage 
In the rubble of the righteous 
Are the honest 
Are the real 
Is the pure 
Is the truth 
There's a reckoning to come 
When the sorting will be done 
Without derision 
Without division 
Without the hatred 
Without the lie 
The kiln is fired up 
Rage is burning hot 
Forge again 
In the fires 
In the flames 
Beat out the lie 
Build it for the third time  
Rising from the ashes 
Hope's renewed 
Hope's revived 
Hope's reborn  
Without the lie